Books
Beyond Death Anxiety: Achieving Life-Affirming Death Awareness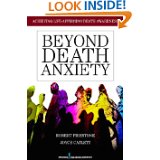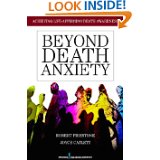 by Robert W. Firestone, Ph.D.
Joyce Catlett, M.A.
Beyond Death Anxiety: Achieving Life-Affirming Death Awareness assists mental health practitioners in helping their clients learn to accept and face their mortality. They describe the many defenses of death anxiety, and suggest methods to cope directly with fears of death; an approach that, ironically, can lead to a greater appreciation of life.
This book examines the many destructive consequences of death anxiety, including introversion, depression, and withdrawal from life. Throughout the book, the authors demonstrate the importance of achieving what they call life-affirming death awareness.
Key topics include:
The dawning awareness of death and its impact on the developing child
Literal and symbolic defenses against death anxiety
Separation theory and "the fantasy bond"
Challenging the defenses that interfere with living fully
Microsuicide: the death of the spirit
Breaking with limiting religious dogma and cultural worldviews
With this book, mental health practitioners and their clients will be able to better understand death awareness, overcome the defenses against death anxiety, and ultimately lead richer, more fulfilling lives.
Springer Publishing Company; 1 edition (July 20, 2009)
ISBN: 08261055