On-Demand Webinars
From Anxiety to Action: How to Stay Sane While Fighting Climate Change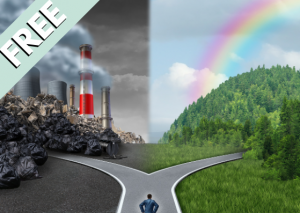 Watch Now: 
See a resource sheet from the webinar here
---
In this Webinar: 
The latest news around climate change has millions of people experiencing unprecedented levels of anxiety. With higher and more frequent doses of alarming information coming our way, many of us are at risk of falling into a passive pit of anxiety and despair. However, there are effective and empowering ways to transform our anxiety into action and our despair into inspiration.
In this free 60-minute webinar, world-renowned researcher and educator Dr. Renée Lertzman will teach effective tools to balance our mental health with climate action. Her presentation will highlight healthy ways for us to process, address, and communicate about the climate crisis that can forge new pathways for personal and social change.
By addressing the subject of climate change with a sense of self-compassion and empowerment, we can all take steps to make the change we seek on a personal and global level.
This webinar will:
Provide seven key insights that can help us turn climate anxiety, grief, and anger into action
Explore best practices from clinical psychology that change how we communicate and engage with people, even if they disagree
Help you connect to an empowering and positive sense of purpose and motivation
Reveal the surprising truths about the role of our emotions in meeting our climate crisis
Explain why the psychological concept of attunement is a key ingredient in meeting the climate crisis
*This Webinar is the first of a two-part series hosted by the World Business Academy, The Optimist Daily and PsychAlive.org. The second will feature the brilliant Lise Van Susteren and take place in October 2020.
If you're interested in receiving 1 home study CE Credit for this webinar, you can purchase it here. More Info Here
Continuing Education Information
If you're interested in receiving 1 home study CE Credit for this webinar, you can purchase it here. More Info Here