Experts at Home: Dr. Daniel Zamir on Tools for Living in Anxious Times

In this Experts at Home conversation, Dr. Lisa Firestone talks with Dr. Daniel Zamir about helpful tools for living during anxious times.
Watch Now:
Subscribe to PsychAlive (it's free!) to see more Experts at Home.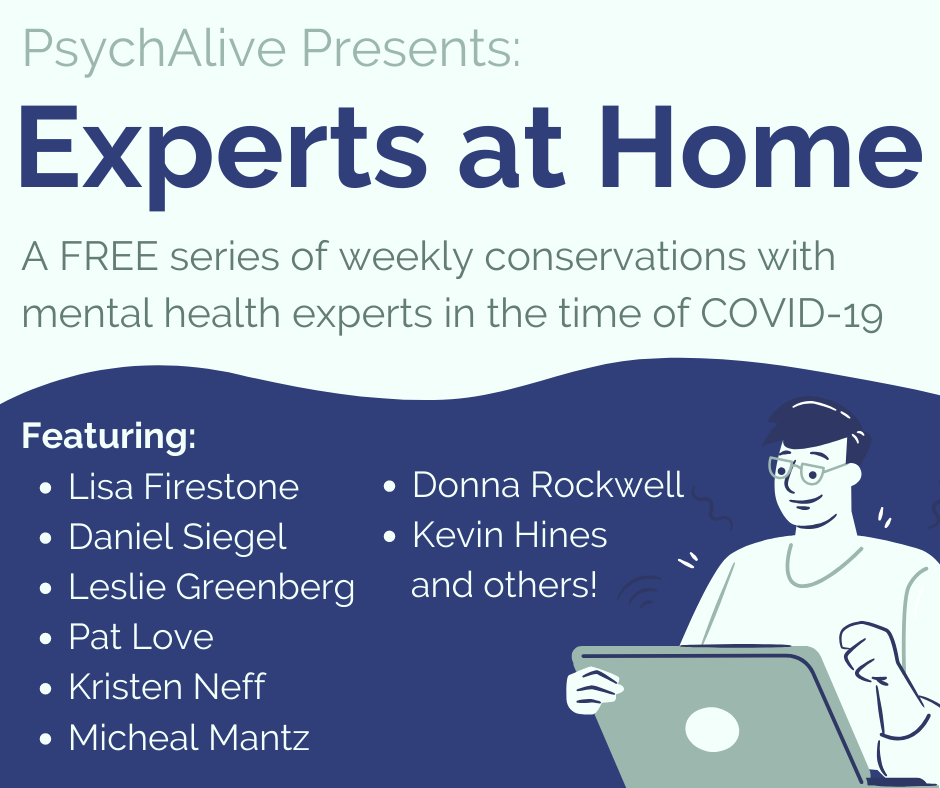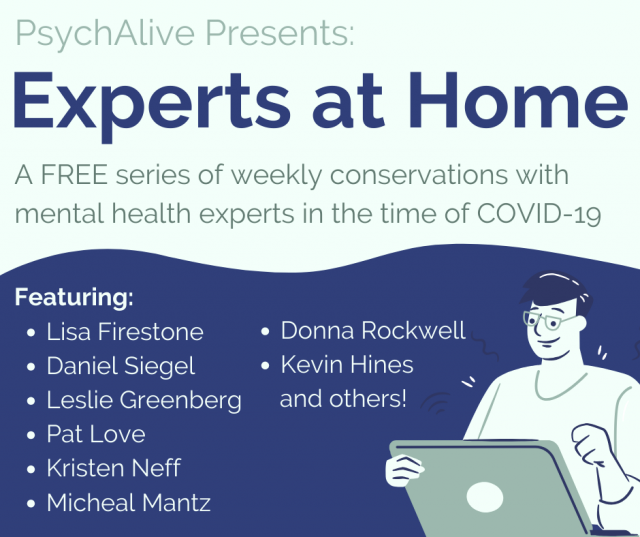 About the Author
Daniel Zamir, Psy.D
Dr. Danny Zamir is a clinical psychologist in Santa Barbara, CA. He practices psychology at University of California, Santa Barbara and teaches at Pacifica Graduate Institute. In addition, he has a private practice where he conducts individual therapy and couples counseling, specializing in the intersection of physical and mental health as well as Cognitive Behavioral Therapy for anxiety disorders.
Related Articles
July 12, 2020

In this Experts at Home conversation, Dr. Lisa Firestone talks with researcher Dr. Kristin Neff about the importance of practicing…
May 27, 2015

Having self worth comes from within and can easily be harnessed. Here are 29 ways to increase your feeling of…
March 17, 2021

For me, if there is one word that incapsulates this past year, that word is grief. Not one of us…