Experts at Home: Dr. Daniel Zamir on Tools for Living in Anxious Times

In this Experts at Home conversation, Dr. Lisa Firestone talks with Dr. Daniel Zamir about helpful tools for living during anxious times.
Watch Now:
Subscribe to PsychAlive (it's free!) to see more Experts at Home.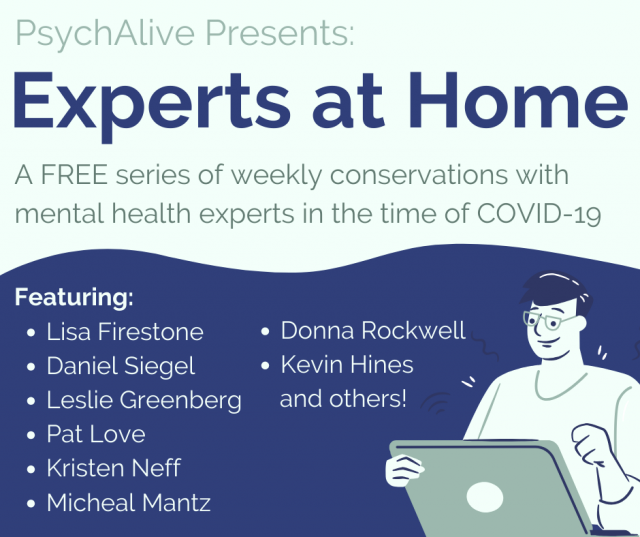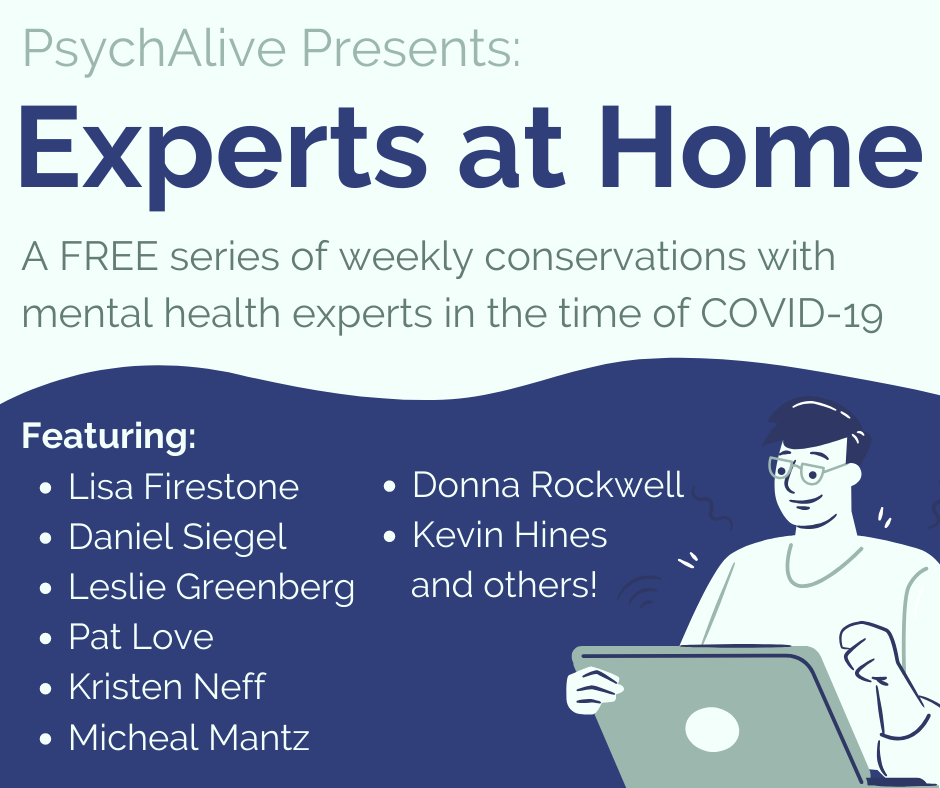 About the Author
Daniel Zamir, Psy.D
Dr. Zamir is the president of the Anxiety and Panic Disorders Clinic of Santa Barbara. He attained his doctorate in Clinical Psychology from Pacific University in Portland, OR in 2012. He obtained his psychology license in California in 2013 (PSY25871) after completing training at UCLA and UCSD in CBT, behavioral health, and mindfulness-based approaches to mental health. Dr. Zamir specializes in working with individuals who are dealing with symptoms of anxiety, panic, PTSD, OCD, phobias, and social anxiety. His approach to therapy integrates several empirically supported treatment models to help people to meet their goals and improve their lives.
Related Articles
June 20, 2013

The world is a competitive place. That is why it's important to remember the value of kindness and compassion, or…
May 9, 2020

In our first Experts at Home conversation, Dr. Lisa Firestone interviews relationship expert Dr. Pat Love. They discuss common…
March 24, 2010

Allowing stress to become a routine part of our lives can take its toll on us mentally and physically. Not…