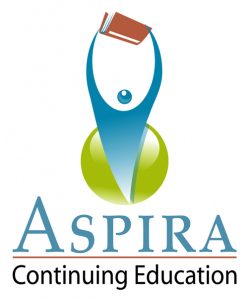 Number of CEs Offered:
3
Cost: See AspiraCE's Pricing Page for details
Event Link: Sign Up Here
Bassett, executive director and founder of the Midwest Center for Stress and Anxiety, is perhaps best known for her successful infomercial, "Attacking Anxiety." Prior to this, she suffered from a serious anxiety disorder. Not only did she ultimately overcome that disability but she also found an extraordinary talent for helping others, which shines through in her first book. Her experiences will strike a chord in anyone who has problems with anxiety.
This course requires the purchase of the book if not already owned. (See Pricing page for details)