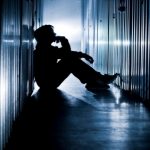 Presenters: Dr. James Gilligan and Dr. Lisa Firestone
1.5 CE Credits – $35
90 Minutes
A CE Webinar with Dr. James Gilligan. Dr. Gilligan is a Clinical Professor of Psychiatry in the School of Medicine, Adjunct Professor in the School of Law, and Collegiate Professor in the School of Arts and Science at New York University. He is a former president of the International Association for Forensic Psychotherapy. He is the author of Violence: Reflections on a National Epidemic, Preventing Violence: Prospects for Tomorrow, and Why Some Politicians Are More Dangerous Than Others. As a faculty member of the Harvard Medical School for many years, he headed the Institute of Law and Psychiatry, and directed mental health services for the Massachusetts prisons and prison mental hospital.

Ordering Information:
Once payment is received, you will be e-mailed a full video recording of this Webinar along with all CE and presentation materials.
Continuing Education Information:
* Continuing Education (CE) credits are being offered to mental health professionals through PsychoEducational Resources, Inc. (PER) Participants may earn 1.5 CE credits." Get CE details here.
* CE Certificates will be mailed out from (PER) 3-4 weeks after completion of the Webinar. For additional CE information contact PER at 800-892-9249 or email [email protected]
* Appropriate for beginning, intermediate, and advanced level practitioners.
* If you have a special needs questions or have any concerns, please contact [email protected] or call 805-681-0415.
* Once payment and registration are received, there will be no cancellations or refunds. Should you be unable to listen to the live event, a complete recorded session will be made available to you at no additional charge.