A Plea To A Woman's Intuition….Or, Yes, You Do Look Strange.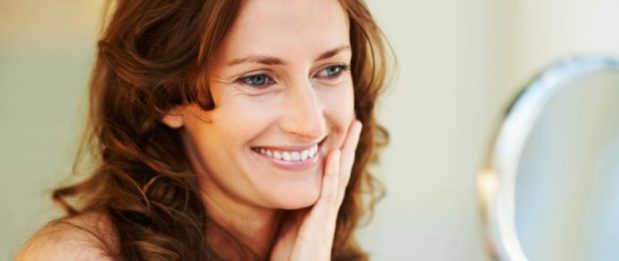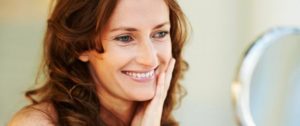 Ladies, please stop altering your faces!  It does look strange; I say this in answer to that silent nudging question you ask yourselves when you look in the mirror immediately after the Botox/filler appointment, and during the days and weeks and months afterward when you are trying to adjust to the "improved" you.  I repeat:  It does look strange.  Not better, except sometimes in a photograph, and then only for that moment, the minute you turn away and start a conversation with your friend, you look weird again.  And, for those of you who haven't partaken of this newly minted and hot trend, don't think you are doing your friends a favor when you tell them how "natural" the change seems.  Friends do not lie to friends, so take a quick check of your friend-ethics meter.  It may be running low.
You know what natural is?  Gray hair (and I dye mine, so I'm not some granola crunching mama embracing her inner granny,) and wrinkles that come from laughing and crying and experience throughout your life; markers truer than tattoos, and just as deserving of pride when on display. Now, I wear make-up and have done laser treatments a couple of times to minimize lines; I am not advocating a full exposure, never touch the canvas approach.
What I am saying is that the current cultural preoccupation with Botox (even when assured by your esthetician that it is "just a touch,") and fillers (c'mon, you all can see the side 'saddle-bag' view of these fillers, not to mention the straight on, different in a strange way, not in a good way, effect that it has…) is 1. Destroying many of our most beautiful women's looks, 2. Putting many women in the position of trying to convince themselves of an untruth (i.e. that they look like a younger version of themselves,) and 3. Creating within these women a sense of  'need' for more and more treatments to continue the expensive and creepy (I don't want anything from my butt going anywhere near my face) and sometimes time consuming upkeep, all based on a premise that is unambiguously incorrect.  I feel like the kid in The Emperor's New Clothes.  Does no one else see this?  Is it just too taboo to say? Too politically incorrect?  Too true?
Cameron Diaz, what happened to you???? Please, Please stop this nonsense now.  You are beautiful. You are aging.  You were aging beautifully. Now your face is immobile, your slight expression wrinkles vanished from your polished face, and new cheek structure seems to be in place.  STOP!! You are so great looking, don't do this to yourself anymore.  If you stop, will it fade? Can you undo this somehow? I hope so, because I miss your sweet smile.  And visions of Cher, God bless her, with her open enthusiasm for all things prosthetically designed to attempt to keep her looking 20, haunt me in relation to you.
Now, I do not begrudge anyone, from Cher to Dolly Parton, who loves to explore, play with, and embrace the many options available to stay "looking young."  But they are aware that it is fake, they are embracing the fakeness of it, having a blast with the falsity.  It's like Holly Golightly in Breakfast at Tiffany's; they're phonies, but they're real phonies! Other women, however,  (many…most… all?)  are being deluded into believing that these alterations are invisible.  That they look the same, just more "rested," or "awake."  Baloney.  You look different, you look stiff… homogenous.  I search for the unique quirks that made you visually, lovably, beautifully, you, but cannot find them.  They have been eclipsed by the prerequisite plumped up cheeks and standardized wide-eyed gaze.
Not unlike Stepford women…..and whose ideal of beauty is this?? Whose idea to make us think we should all look like Barbies?? And what message to our daughters?  Worse, what message to our infants?  Concern and joy used to be accompanied by concerned or joyful faces, facial cues that communicated an internal emotion. Now joy and love and fear and anger all have the same bright facial expression, uniformly topped off by the slightly enlarged throbbing vein that appears on the forehead as a result of heightened emotion colliding with immobilized upper facial muscles.
There is an alternative:  Instead of looking in the mirror and letting their vicious inner critic reign like some demon from the nether-world, "You are defective, put this poison near to your brain and you will receive beauty ever-lasting!" Women could look outward, living their lives to the fullest, engaging in activities that are meaningful to them and let their energy and enthusiasm and bravery and tenderness be expressed fully — and facially.
It is possible to take pride in our imperfect appearance. We can experience a sense of self-worth in the way we consider and treat our bodies.  We need not be ashamed of ourselves or our faces once we pass the age of 28, or 35, or 50 or whatever number (or level of wrinkly-ness) that happens to trigger you to say, "Oh no!  It's true!  I am aging!  Heaven forbid! Yikes! Help!" There is an old joke that goes something like this, "A woman comes to her doctor, sobbing and wailing, 'I don't want to die a wrinkled old woman…' To which her doctor replies, 'Then die young.' "
Existential issues are painful, but trying to hide from them under a facial mask designed to pretend they don't exist is (A) futile, and (B) pathetic.  I am reminded of a brilliant poem from Maya Angelou: Phenomenal Woman.  Take a minute to read it, I promise that you will be happy you did.
So, stop selling yourselves short, out, up the river, a bill of goods, stop selling yourselves a lie altogether.  You are fine, you can inhabit your whole body with confidence, including your skin with its telltale lines and your hair with its well-earned grays.  You have lived! You are still living.  Strive to do it with truth, love, strength, grace, courage, humility, warmth, pride, kindness, and humor.  Now that's sexy.
---
Tags:
aging
,
botox
,
cosmetic surgery
,
self-esteem
27

Comments