Here you will find resources from Dr. James Gilligan's November 12, 2012 Webinar "Why Does Violence Occur and How Can We Prevent It?" The slides from the presentation, video clips, books, films and additional mentioned resources are all available here.
Missed the webinar? Email us at [email protected] to request a video recording.
See slides from "Why Does Violence Occur and How Can We Prevent It?"
To see a full list of upcoming Webinars with Dr. Lisa Firestone, please visit PsychAlive – Upcoming Webinars.
* All Webinars are provided by The Glendon Association, a nonprofit organization dedicated to saving lives and enhancing mental health. To support this Webinar series, you can make a donation to The Glendon Association by clicking here.
Recommended Books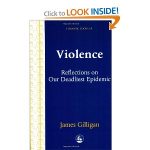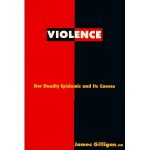 About James Gilligan, M.D.

James Gilligan, M.D., is a Clinical Professor of Psychiatry in the School of Medicine, Adjunct Professor in the School of Law, and Collegiate Professor in the School of Arts and Science at New York University. He is a former president of the International Association for Forensic Psychotherapy. He is the author of Violence: Reflections on a National Epidemic, Preventing Violence: Prospects for Tomorrow, and Why Some Politicians Are More Dangerous Than Others. As a faculty member of the Harvard Medical School for many years, he headed the Institute of Law and Psychiatry, and directed mental health services for the Massachusetts prisons and prison mental hospital.