Webinars with Tina Bryson, Ph.D.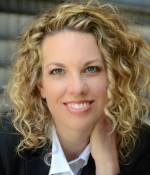 Dr. Tina Payne Bryson is a psychotherapist at Pediatric and Adolescent Psychology Associates in Arcadia, California, where she sees children and provides parenting consultations. She speaks to parents, educators, and clinicians all across the country, and she has written for numerous venues, most recently the PBS series "This Emotional Life." She also co-hosts a web-based parenting show called The Intentional Parent.
Webinars with Lisa Firestone, Ph.D.

Dr. Firestone is the Director of Research and Education at The Glendon Association. An accomplished and much requested lecturer, Dr. Firestone speaks at national and international conferences in the areas of couple relations, parenting, and suicide and violence prevention. Dr. Firestone has published numerous professional articles, and most recently was the co-author of Sex and Love in Intimate Relationships (APA Books, 2006), Conquer Your Critical Inner Voice (New Harbinger, 2002), and Creating a Life of Meaning and Compassion: The Wisdom of Psychotherapy (APA Books, 2003).


Learn more or register here
Webinars with Sheldon Solomon, Ph.D.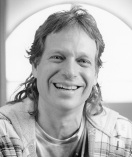 Dr. Sheldon Solomon is a psychologist and the Ross Professor for Interdisciplinary Studies at Skidmore College. He is best known for developing Terror Management Theory, along with Jeff Greenberg and Tom Pyszczynski, which is concerned with how humans deal with their own sense of mortality. Dr. Solomon is the author or co-author of more than 100 articles and several books, including In the Wake of 9-11: The Psychology of Terror. He's been featured in several films and TV documentaries as well as countless radio interviews.
Webinars with James Gilligan, M.D.

James Gilligan, M.D., is a Clinical Professor of Psychiatry in the School of Medicine, Adjunct Professor in the School of Law, and Collegiate Professor in the School of Arts and Science at New York University. He is a former president of the International Association for Forensic Psychotherapy. He is the author of Violence: Reflections on a National Epidemic, Preventing Violence: Prospects for Tomorrow, and Why Some Politicians Are More Dangerous Than Others. As a faculty member of the Harvard Medical School for many years, he headed the Institute of Law and Psychiatry, and directed mental health services for the Massachusetts prisons and prison mental hospital.
Continuing Education Information
* Continuing Education (CE) credits are being offered to mental health professionals through PsychoEducational Resources, Inc. (PER) Participants may earn 1.5 CE credits"
* CE Certificates will be mailed out from (PER)  3-4 weeks after completion of the webinar For additional CE information contact PER at 800-892-9249 or email support@per-ce.net. For more information on CE credits click here
* If you have a special needs questions or have any concerns,  please contact Jina@glendon.org  or call 805-681-0415
* Once payment and registration are received, there will be no cancellations or refunds. Should you be unable to listen to the live event, a complete recorded session will be made available to you at no additional charge.